How To Transform Your Mood and Energy Levels NOW with Colleen: October 20 @ 9:00 am – 10:00 am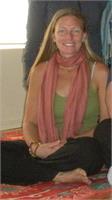 From: 9:00 am – 10:00 am
Ready to learn more about easy ways to boost your mood + energy?
As a Health and Life Coach, I help people move through anxiety, depression, PTSD and trauma. My programs are specifically designed to transform your mind, body and energy levels, so that you can feel more calm and empowered, without getting stuck in fatigue or overwhelm.
I've helped people like you to transform their energy levels, so they can:
Get more done in less time
Experience more energy and enjoyment in their bodies and in their lives
Feel and look great, so they can feel a profound sense of satisfaction that emanates into all corners of their lives
Would you like to experience these results, too? Truth is that sparking your mood and energy is the KEY to experiencing your best health, your best body, and your best life.
That's why I'm excited to invite you to this free talk at Lotus Bloom, so that you can enjoy these no-cost steps that you can use RIGHT NOW to generate more ENERGY and JOY in your life!
COLEEN MCHORNEY, CYT 500, Certified LifeForce Yoga Practitioner and Trauma Specialist, Certified Health and Life Coach
Colleen received her 500 hour Yoga Instructor Certification at Lotus Bloom Yoga Studio, and has been teaching here since the studio's opening in 2013 (is that year correct?). She is also a certified LifeForce Yoga Practitioner and Trauma Specialist, with a focus on yoga therapeutics for mood management and trauma realted disorders. For over twelve years, she has immersed herself in the study of evidence-based, classical Hatha Yoga practices for radiant wellbeing. As a certifed Health and Life Coach, she uses a holistic approach to help students achieve optimal mental, emotional and physical health, so they can feel calm and confident in living thet life they really, really want. Colleen believes in supporting students in cultivating comapssionate self- awareness, so that they can connect to that which is most authentic within. Her offerings at Lotus Bloom include the LifeForce Yoga Flow class, which is accessible for all levels of practitioners.
Cost: FREE